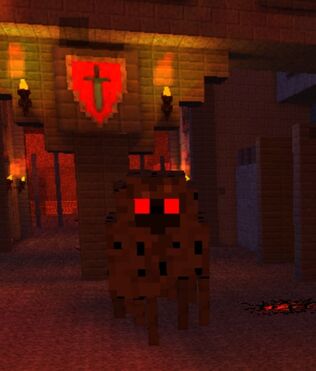 The Demon Ghost is an enemy. The stronger version of the normal Ghosts, though its weaker than the Blue Ghost boss.
Stats
Easy
Medium
Hard
Behavior
Much like the Ghost, it will hover over to you. It has trouble avoiding some obstacles on its way.
Appearance
It is black, flying jellyfish-like ghost, with tentacles and has a pair of solid red eyes.
Levels
Enemies

Enemies
Bosses

= Complete

Category page
Ad blocker interference detected!
Wikia is a free-to-use site that makes money from advertising. We have a modified experience for viewers using ad blockers

Wikia is not accessible if you've made further modifications. Remove the custom ad blocker rule(s) and the page will load as expected.