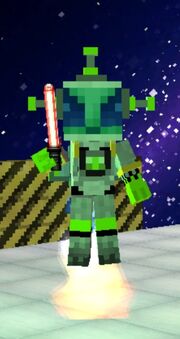 The Green Space Alien is an enemy in the Space Station level in the Crossed Worlds campaign. It looks like a more advanced version of the Alien in Area 52.
Appearance
Its skin color is dark green, and each Alien carries a different weapon along with a different colored suit, which this one had a green scheme. These aliens wield Dark Force Sabers.
Stats
Easy Mode
Medium Mode
Hard Mode
Behavior
Green Space Aliens will move towards the player and attacks them with their Dark Force Saber.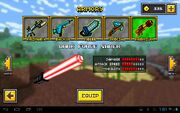 Trivia
Enemies

Enemies
Bosses

= Complete

Category page
Ad blocker interference detected!
Wikia is a free-to-use site that makes money from advertising. We have a modified experience for viewers using ad blockers

Wikia is not accessible if you've made further modifications. Remove the custom ad blocker rule(s) and the page will load as expected.