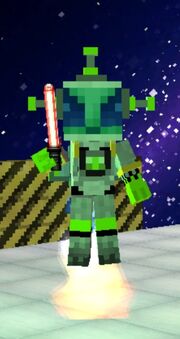 The Green Space Alien is an enemy in the Space Station level in the Crossed Worlds campaign. It looks like a more advanced version of the Alien in Area 52.
Appearance
Its skin color is dark green, and each Alien carries a different weapon along with a different colored suit. Aliens wearing green suits carry Dark Force Sabers.
Stats
Easy Mode
Medium Mode
Hard Mode
Behavior
Green Space Aliens will move towards the player and attack using a Dark Force Saber.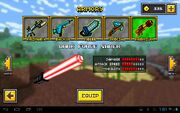 Trivia
Enemies

Enemies
Bosses

= Complete

Category page
Ad blocker interference detected!
Wikia is a free-to-use site that makes money from advertising. We have a modified experience for viewers using ad blockers

Wikia is not accessible if you've made further modifications. Remove the custom ad blocker rule(s) and the page will load as expected.