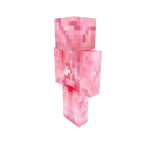 The Infected Student is a common enemy in School.
Stats
Behavior
It will sprint at a surprising rate to get to the player. It swings both of its arms, dealing damage.
Levels
Appearance
It is a zombie child with no skin And face(poor kid). It has a large gash going down its face, and it's armpits are bloody. There are many cuts on its lower body, and it appears to be bleeding from its lower body. It's hands and feet are also bloody.
Trivia
It is likely based off of the "Grey Children" from Silent Hill.
Its size is similar to the Alien's size.
Enemies

Enemies
Bosses

= Complete

Category page