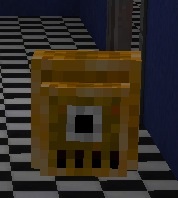 The Orange Slime is an uncommon enemy in Area 52.
Stats
Damage: 1

Health: 1

Speed: Moderate
Behavior
It will inch its way over to the player, attempting to touch him/her. At the last second, it will give boost in speed for a short while, closing the gap between the player and itself.
Levels
Appearance
This looks like a massive orange slug. It has one eye and 4 black teeth. It's body is divided into four segments.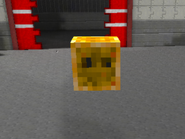 Trivia
The old slime model (which looks like the Slime from Minecraft) has been removed due to copyright issues with Mojang. It has now been replaced with the current model.
Enemies

Enemies
Bosses

= Complete

Category page