This is a map introduced whit update 4.6. Some people think that this is a difficult map, where winning is very difficult. Continue reading if you want to know an efficient strategy, that will help you in this map!
Weapons Needed
Strategy
Find Ammo for your secondary weapon
Hide in a hidden/high place
Point at an enemy's name with the Wand
Continue Shooting with fireballs (you can shoot through walls and very far)
Kill him
Exult
Win
Earn Coins!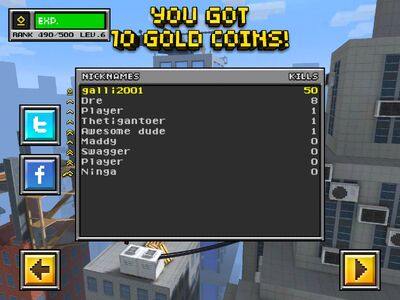 Warning
Pay attention to:
Enemies that can spawn behind you (kill them with the secondary weapon)
Enemies that shoot you from afar (hide yourself very well)
Ad blocker interference detected!
Wikia is a free-to-use site that makes money from advertising. We have a modified experience for viewers using ad blockers

Wikia is not accessible if you've made further modifications. Remove the custom ad blocker rule(s) and the page will load as expected.